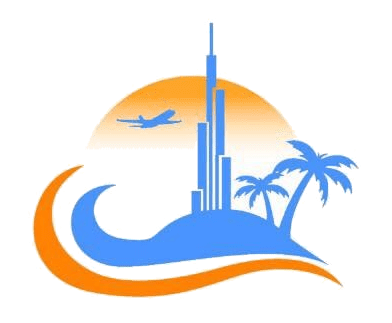 " A complete travel solution "
Itinerary
Airport Pick up & Evening Desert Safari with BBQ Dinner (with sharing transfer)
You will be picked up from the airport and will be taken to your designated hotel. You can rest in the hotel and in the evening, we will take you to a Desert Safari, where you will be enjoying many activities like Dune bashing, Sunset photography, Camel riding, Sandboarding, belly dancing, flavoured-shisha smoking, Tanoura horse show, and you will also be dining to authentic Arabian BBQ Dinner. You can also get your pictures clicked in traditional Arabic dress.
Dhow Cruise with Dinner in Creek (with sharing transfer)
You can enjoy the day in the hotel and have your breakfast. You can take a swim in the hotel swimming pool, or go shopping and visit nearby areas. And in the evening, you will be taken to a mesmerizing Dhow Cruise with a lot of activities like live music, a magic show and even a traditional Tanoura Dance. You will experience some gorgeous scenery on board. Also, you will be dining there to some authentic Arabian cuisines. After the cruise, we will drop you back to the hotel.
Burj Khalifa at the top (Non prime hours with sharing transfer)
On the third day witness some unrealistically amazing and unforgettable views of the City of Gold, Dubai from the two observation decks of the iconic Burj Khalifa, the world's tallest building. Let your jaw hit the floor as you are elevated up 124 floors or the 148th floor (which is the highest floor you can go) and watch the unbelievable 360-degree views of the world below. The observation deck will be available for you for half an hour long! Don't miss this amazing opportunity to visit the Burj Khalifa!
Ferrari World (with sharing transfer)
The next day after breakfast spend your day in the world's largest indoor theme park, the Ferrari World Theme Park. It is one of the places of greatest attraction that none can miss out in Dubai. This Ferrari World is located on Yas Island in Abu Dhabi. This is one of the largest theme parks in the world that sprawls to an area of 200,000 sq. meters, with a height of 50 ft., and consisting of more than 20 exciting rides. Besides, there are numerous dining and shopping zones inside the park. You will have an unforgettable experience with this tour.
Dubai City Tour (with sharing transfer)
The next day, after having your breakfast, you will be going on a city tour of Dubai. The tour starts with a photo stop at the Dubai Creek and will follow through across modern and ancient Dubai. You will be visiting the Burj Khalifa, Jumeirah Mosque, Burj Al Arab, Al Fahidi Fort, and many other magnificent places Dubai has to offer. This is a great way to see the historic and glamorous side of Dubai, often called the Middle East's jewel. You can also take photos of Dubai's beautiful natural attractions, which becomes beautiful memories.
Abu Dhabi City Tour (with sharing transfer)
On the sixth day of the tour, you will be going to Abu Dhabi for a city tour. The amazing cultural and traditional surroundings will take you by surprise and will make you fall in love with the city. With this tour, you get to get photographs of your dreams. We will also visit the Sheikh Zayed Mosque and the Emirate Palace Hotel. You can take photographs from outside. Apart from photographs, we will take you to famous markets as well, where you can buy souvenirs, eat lunch, etc. This tour will truly be remarkable.
Airport Drop off
On the last day of your wonderful tour, we will help you with the check-out process and drop you off at the airport.
Inclusion
Airport pickup
6-night stay at 4-star hotel
Daily breakfast included
Desert safari with BBQ dinner
Dhow cruise with buffet dinner
Burj khalifa top view
Ferrari world visit
Dubai City tour
Abu Dhabi city tour
Airport Drop off
Terms & Conditions
The minimum requirement of booking this package is 2 people, but the above-written rates are for one person.
Above rates are subject to availability and may change due to government taxes, hotel charges and best available rates with or without notice.
New Year surcharge may be applicable on rates, as per terms and conditions.
Standard hotel check-in time is 1400Hrs and check-out time is 1200Hrs.
Early check-in and late check-out will be provided if requested by the customer but is subject to availability.
Payment for the package can only be done via website, payment link sent from the My Choice Tourism LLC representative, bank deposit or in cash at the My Choice Tourism Office.
My Choice Tourism LLC will never ask or save your payment details.
The availability of adjoining rooms/ interconnecting rooms/non-smoking rooms on the same floor etc. cannot be guaranteed.
Change in the room, while on holiday, will be subject to availability & may attract additional charges.
My Choice Tourism will not accept any liability or responsibility for any damages, loss, baggage loss, theft, injury, accident, death etc.
My Choice Tourism LLC reserves the right to substitute a hotel of a similar class if it is deemed advisable or necessary.
There are no refunds for any services i.e. meals, sightseeing etc. not utilized on your tour.
Tourism Dirham Fee to be paid directly at the hotel, wherever applicable.
Gallery
Reviews
FAQ's
When will I receive the payment voucher?
If I book a tour and cancel it, Will I be refunded?
How do I pay for the tours online, and is it safe?
Is a booking reconfirmation required before the travel date?
Can I use the E-Voucher for showing my payments?
Can I change the details of my tour even after the booking is already done?
Can I book multiple tours at a time?
How do I change or cancel my trips?
Recommended Packages
;