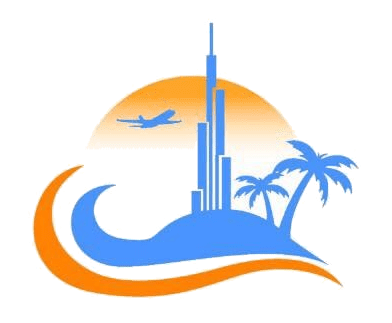 " A complete travel solution "
Why Dubai Visa With Us
Futuristic skyscrapers, pristine beaches, man made islands; experience all that's possible in Dubai with My Choice Tourism. Located in Dubai, UAE, My Choice Tourism is one of the leading company that facilitates your rejuvenating vacation in this oasis of ultramodern design and luxurious lifestyle. To fulfill the visitor's optimal satisfaction by initially easing visa formalities, here's why you should prefer visa with none other than My Choice Tourism.
Leading company for fascilitating UAE visa in UAE

Easy Documentation

Fast processing and turn around time

Easy & Multiple Payment Option
Things to know before applying visa
When travelling to Dubai, you should be aware about all the visa requirements and other legal rules that is, meeting all the conditions imposed by UAE's visa policy so that you are well prepared about the procedures that follow.
All the visitors must obtain a visa unless they come from one of the visa exempt countries or one of the countries whose citizens are eligible for a visa on arrival.
Applicants need to have a passport that has its validity for at least 6 months. You need to have it renewed before it expires, else you will not get your UAE visa.
For identification, passport photo is a must. The picture needs to be taken against a white background and facing the camera straight. Glasses or any headwear are prohibited however, if it is subjected to a religion then the face needs to be uncovered from the chin to the top of the forehead.
Passport copy of guarantor and visa page may be require.
Security deposit may be require depends on nature of applications.

In case of rejection Visa fee is non refundable. We will provide you reason of rejection from the immigration.



Frequently Asked Questions
Is it mandatory to obtain a visa in order to travel to Dubai?
As mentioned above, it is compulsory to have a visa to enter Dubai or any other state in the UAE. This however, doesn't apply to the citizens of GCC nations like Qatar, Kuwait, Saudi Arabia, Bahrain, and Oman.
Does children and infants need visa as well?
Yes. Children, including Infants whose parents are not GCC nation's citizens require a visa to enter the UAE.
Is my visa arrival guaranteed?
The decision whether to grant a visa is entirely upon the nation's immigration department. We cannot guarantee that your visa will be granted.
How will I receive my visa?
Since it is an electronic visa, your visa will be sent to you via email. A valid email address should be provided at the start of the visa application process.
What documents do I require to apply?
The people applying for an electronic visa must submit the following documents: Passport-size color photo of the applicant. It is mandatory that the applicant's face is clear and the photo must have a white background. A scan of the bio page of the passport is required. The passport should have a validity of minimum six months on the date of travel. A proof-of-residency is also required. For example, residence visa, phone bill, credit card, bill, utility bill, official printed address page in the passport, etc.
If my visa gets rejected, will I be refunded?
In case of rejection no refund.We will provide you reason of rejection from immigration site.
How many days prior to my visit to the UAE should I apply for a visa?
Although it will take only 3 to 4 days for the process of your visa, we highly recommend you to apply for the visa at least a week in advance. It will ensure an on-time visa processing and also a hassle-free travel to the city of gold.
In what cases does the visa get rejected?
Since the UAE immigration authorities do not reveal the reason for the rejection of the visa, we cannot say for certain.
What are the different types of visas?
Depending on the purpose of your visit, you could apply for tourist, transit, employment or a student visa.
What about visa on arrival in Dubai?
The visa on arrival is only provisioned to specific European, North American, and Far East countries. Some of them are Australia, Austria, Belgium, France, Germany, Iceland, Hong Kong, Japan, UK, and USA. We recommend you to inquire with your local embassy, or the airline service provider regarding the latest provisions and policies of visa on arrival in Dubai.
Can I book my tickets before applying for the visa?
Yes, you can book your tickets beforehand.
When will the security deposit be refunded?
As soon as you depart after your wonderful trip in Dubai, the immigration will mark your departure and refund you within 3 to 4 working days. In the case of your visa being rejected, you will be refunded within four days of your visa application being returned.
How can I track my visa application status?
You can track your visa application via the email link which we will send you via email. The email will be sent to you after you have successfully applied for the visa.
If I have a valid Dubai visa, am I allowed to visit other Emirates?
Yes, once you have a valid visa for the UAE, you are free to travel anywhere within the country during your visa stay.
Is there an age limit or criteria for applying the visa?
Yes, it is mandatory for females below the age of 30, and male below 22 years of age should apply for the visit visa along with their parents, or husband in order to avoid potential visa rejection.